Posting a picture
on social media sites
doesn't make public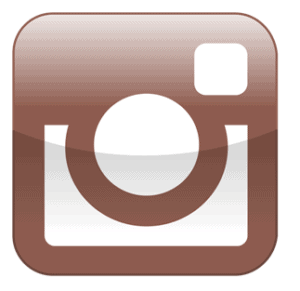 (image is public domain, https://commons.wikimedia.org/wiki/File:Instagram_Shiny_Icon.svg )
Some people assume that posting something on social media puts it into the public domain, free for anyone else to use. However, the owner of the copyright retains that ownership even after posting a picture on Twitter, Instagram, Facebook, or other social media platforms.
The Terms of Use for social media platforms can be a little confusing to a casual reader.For example, the Twitter Terms of Use state:
You retain your rights to any Content you submit, post or display on or through the Services.
But the Terms of Use also say,
By submitting, posting or displaying Content on or through the Services, you grant us a worldwide, non-exclusive, royalty-free license (with the right to sublicense) to use, copy, reproduce, process, adapt, modify, publish, transmit, display and distribute such Content in any and all media or distribution methods (now known or later developed).
That sounds like users give Twitter (and with the sublicense, others) the ability to use content anyway they want.
That's what Agence France Presse (AFP) tried arguing when they were sued for copyright infringement of some pictures of the 2010 Haiti earthquake they found on Twitter.
The judge didn't agree. She ruled that
AFP's removal from Twitter and commercial licensing of the Photos-at-Issue is not akin to the rebroadcast of a Tweet.
The Twitter licensing language is there to permit Twitter to operate its service, and to allow other users to re-tweet content. Twitter never granted AFP a sublicense to use those images commercially.
The photographer, Daniel Morel, was awarded $1.2 million in statutory damages.
A new case, this one involving Groupon, is working its way through the courts in Chicago.
Christine Dancel posted a picture of herself eating in a restaurant to Instagram, tagging the restaurant. Groupon used her picture in a promotion for a deal at the restaurant.
Dancel claims over 1,000 photographers have had their work similarly misappropriated. She filed a class action lawsuit against Groupon claiming copyright infringement.
The Instagram Terms of Use, similar to Twitter's, say,
Instagram does not claim ownership of any Content that you post on or through the Service…You can choose who can view your Content and activities, including your photos, as described in the Privacy Policy.
Instagram's FAQ explicitly address the question of advertisers using people's images and videos:
Does Instagram let advertisers use my photos or videos?
No. You own your own photos and videos. Advertising on Instagram doesn't change this.
It's hard to see how Groupon could win this case.
The message is clear: if you have a business, don't use images or other content you find on social media without permission.