Federal Circuit:
Scanner patent claims should be
Narrowly construed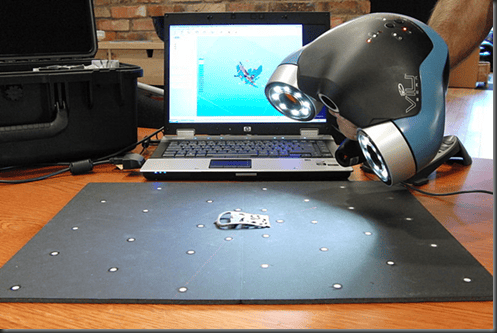 By Creative Tools from Halmdstad, Sweden – CreativeTools.se – VIUscan – Laser-scanned – ZPrinter – 3D printed – Viking Belt Buckle 24, CC BY 2.0, https://commons.wikimedia.org/w/index.php?curid=12419129
The Federal Circuit has upheld a decision of the Patent Trial and Appeal Board (PTAB), on Inter Partes Review, that the claims of a patent owned by MPHJ Technology Investments were anticipated or obvious in light of prior art.
The case of MPHJ Tech. Invs. v. Ricoh Ams. Corp. (Fed. Cir. Feb. 13, 2017) involves a patent for a "Distributed Computer Architecture and Process for Document Management."
The patent application describes a system and method that
extends the notion of copying from a process that involves paper going through a conventional copier device, to a process that involves paper being scanned from a device at one location and copied to a device at another location.