IPR denied
By Trial and Appeal Board –
No prior art found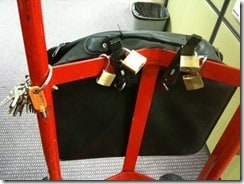 The Patent Trial and Appeal Board ("PTAB") has denied institution of an inter partes review (IPR) proceeding because the petitioner failed to prove that the primary patent reference was prior art to the patent being challenged
Forescout Techs., Inc. v. Fortinet, Inc. involved Fortinet's patent relating to systems and methods operable in a security information and management (SIEM) system.
SIEM is a field within the field of computer security.
As the PTAB explained, the patent
describes a system and method "for conducting workflows by an SIEM device to carry out a complex task automatically." … In at least one embodiment, a "workflow" defines a "task that contains a group of tasks that may be sequentially or concurrently conducted by one or more security devices so that a complex function may be accomplished automatically by [a] SIEM device."
According to the patent,
in existing SIEM systems, "tasks that can be conducted by security devices of the network are independent and results of such tasks cannot be transferred to another task."…. Also, "tasks conducted by different security devices may require different parameters," and "[e]ven the same task may require different parameters when it is conducted by security devices from different manufacturers." …. Thus, the inventors suggested "a need for improved SIEM devices that may schedule multiple tasks of various security devices to automatically achieve comprehensive management."
Forescout asserted that the effective filing date of the patent was March 17, 2014, because that was the filing date of its parent application.
Forescout asserted that certain claims of the patent were obvious in view of prior art.
Forescout alleged that the Primary Reference, filed on April 1, 2016, was entitled to the priority benefit of the February 24, 2014 filing date of its provisional application for prior art purposes under 35 U.S.C. § 102(a)(2), which states
A person shall be entitled to a patent unless—
the claimed invention was described in a patent issued under section 151, or in an application for patent published or deemed published under section 122(b), in which the patent or application, as the case may be, names another inventor and was effectively filed before the effective filing date of the claimed invention.
Under Section 102(d)(2) of 35 U.S.C.,
[f]or purposes of determining whether a patent or application for patent is prior art to a claimed invention under subsection (a)(2), such patent or application shall be considered to have been effectively filed, with respect to any subject matter described in the patent or application . . . as of the filing date of the earliest such application that describes the subject matter.
Also, a claim is unpatentable under 35 U.S.C. § 103 for obviousness
if the differences between the claimed invention and the prior art are such that the claimed invention as a whole would have been obvious before the effective filing date of the claimed invention to a person having ordinary skill in the art to which the claimed invention pertains.
The PTAB determined that Forescout had not shown that there was a reasonable likelihood that it would prevail in showing that at least one of the challenged claims of the patent was unpatentable.
The PTAB determined that Forescout had not adequately shown that one of the prior art references was actually prior art to the challenged claims.
The PTAB also found that Forescout failed to adequately show that in light of the claimed prior art the inventions in the patent at issue would have been obvious to a person of ordinary skill in the art prior to the effective filing date of the patent at issue.
---
Just like the haiku above, we like to keep our posts short and sweet. Hopefully, you found this bite-sized information helpful. If you would like more information, please do not hesitate to contact us here.
Do you have a question for our team about this?