Patent board rejects
One business method but
Accepts another
The US Patent and Trademark Office's Patent Trial and Appeal Board (PTAB) recently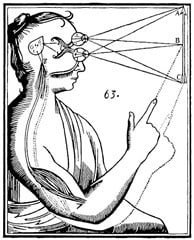 considered two business method patents and found that one invention was directed to an abstract idea (and thus not patent-eligible) but that the other was not abstract. The first case was Cambridge Assocs., LLC v. Capital Dynamics. The PTAB instituted a covered business method (CBM) review of the patent under 35 U.S.C. § 324(a). A covered business method patent is defined as "a patent that claims a method or corresponding apparatus for performing data processing or other operations used in the practice, administration, or management of a financial product or service, except that the term does not include patents for technological inventions."
Cambridge challenged the patent at issue on the grounds that it failed to comply with 35 U.S.C. §§ 101 and 103. The patent was for a method for analyzing the performance of a financial product or asset with an irregular cash flow by "benchmarking the performance" of the asset in relation to "a public or other index" (such as securities traded on an exchange). The Board agreed with Cambridge's expert that the data analyzed by the patented method "is merely manipulated through multiplication or division making it amenable to a pencil-and-paper analysis," and concluded that the patent's claims were "a mere instruction to implement an abstract idea on a computer."
The second case is PNC Bank et al. v. Secure Axcess. PNC also sought a CBM review after it was sued by Secure for patent infringement. The patent at issue was for a method for authenticating a website by adding an authenticity stamp. The purpose of the patented method is to protect consumers from phishing attacks for personal information via websites that appear to be authentic but aren't. PNC argued that the patented method was merely the application of computer technology to the ancient technique of putting a stamp or seal on a document to verify its authenticity. The Board disagreed, finding that the patent covered not the abstract idea of stamping a document but involved transforming data in a specific manner.
These cases illustrate the difficulty in drafting business method patents that will survive PTAB review.
Do you have a question for our team about this?